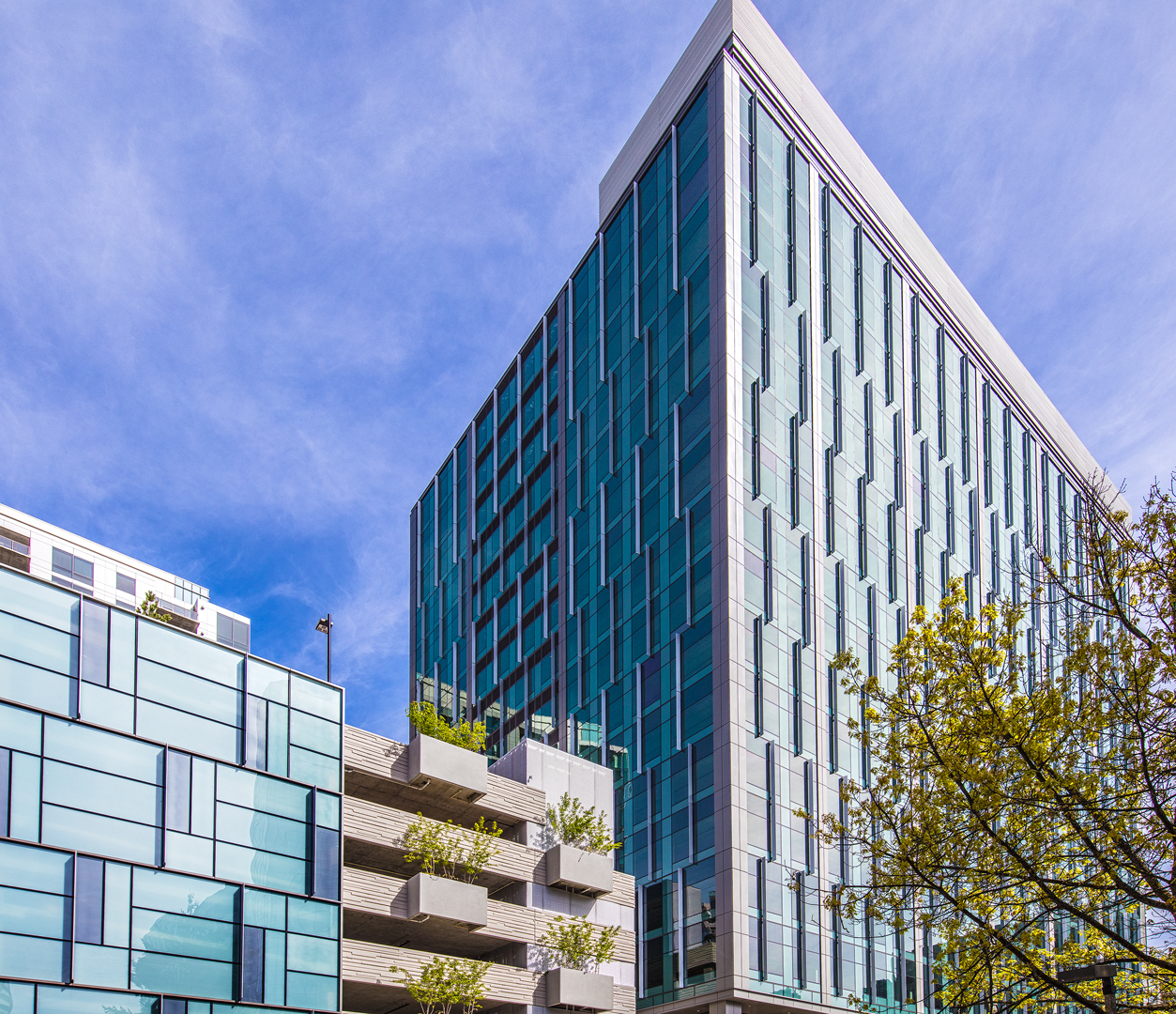 Reports Show Commercial Real Estate is On the Rise on the Eastside
COVID has made it harder than ever to feel conclusive in one's optimism for the future. But new findings from Coldwell Banker Richard Ellis (CBRE) about office market rent growth in the area make it difficult not to feel a little hopeful about commercial real estate in the area.
In its annual Tech-30 report, CBRE confirmed that the Puget Sound region is leading all markets nationwide when looking at recent office space increases over the last two years.
The area's blossoming tech industry is one factor driving that growth.
"Many Puget Sound tech companies have grown their business during the pandemic. While most are embracing a hybrid work format, they are also investing in office space as part of their plans for future growth," said Brian Biege, senior vice president with CBRE's Tech & Media practice in Seattle, in the report. "Their demand for modern, collaborative office space is rooted in fostering innovation; it is pushing rents to historically high levels."
CBRE also found in its most recent quarterly report that the Eastside has continued outperforming all other submarkets in the region. At the time the report was released, the Eastside was seeing a positive absorption of 687,731 square feet — a number that comes from the precommitted move-ins by Facebook at the Spring District (Block 24) and Amazon at the Summit (Building III), both in Bellevue.
The Eastside continues to recruit tech companies to the area with its premium Class A buildings and growth, the report said. Some recent major leases in the region include TikTok parent company Bytedance signing for 44,332 square feet in Bellevue's Key Center, and Tencent taking up 26,167 square feet of the city's Nine Two Nine Office Tower, the report noted, adding that several other smaller leases also have been signed. Overall, leasing activity on the Eastside currently totals 800,000 square feet of occupied office space, CBRE said.
Colliers International said in its most recent quarterly findings as of press time that, although the timeline is unclear as to when majority-remote companies will return to physical offices, and although the Delta variant slowed near-term reoccupation plans, the Eastside was nonetheless on track to get back to prepandemic levels of vacancy in early 2022. As of fall 2021, more than 4.6 million square feet of office space on the Eastside was under construction, Colliers found.
"While many of the deals executed in Q3 (2021) will not occupy until early 2022, it is a positive sign for the market that companies are inking deals and making decisions about their space needs into the future," the report said. Kidder Mathews shared in its newest report as of press time that leasing on the Eastside picked up in the third quarter of 2021 compared to the previous two. In addition to the 11 major office projects underway, there were four recent deliveries and three new construction starts. Rent quotes had increased, too, moving up 58 cents per square foot from the second quarter of 2021.
Kidder Mathews underlined that until the pandemic is officially behind us, volatility will remain a fixture in local commercial real estate, even with improvements in the job market and other promising developments.
"All eyes will continue to be on local job growth and long-term positioning of companies to either move employees back into their offices, keep them home, or a hybrid of the two," the company said in the report.
But with job growth nevertheless anticipated to be healthy — and bolstered by steady tech demand in 2022 — metrics still are encouraging, it said.
Originally Published on https://www.425business.com/