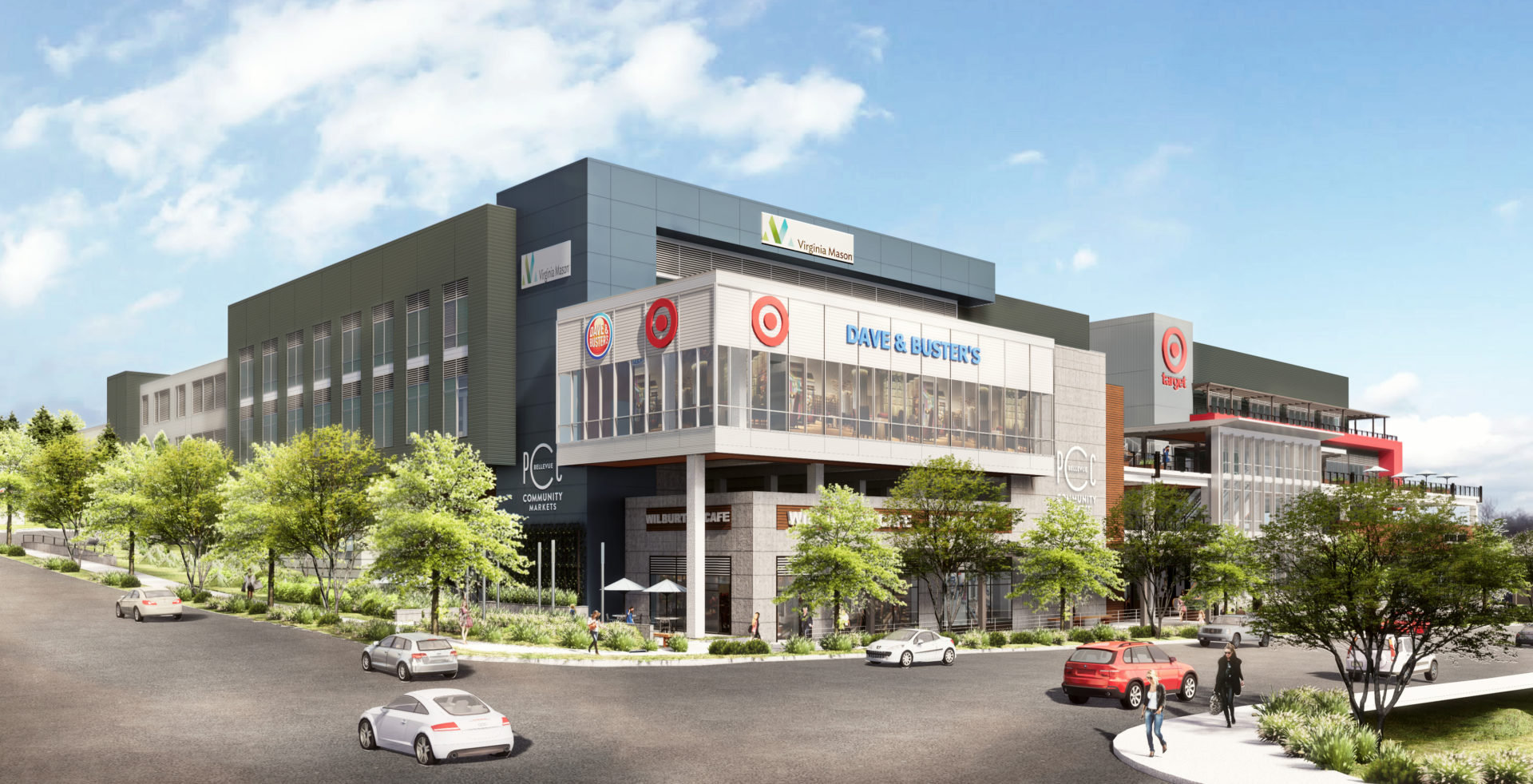 PCC, Target, Virginia Mason and Dave & Buster's anchor Wilburton Village Phase 2 in Bellevue
By Coral Garnick – Associate Editor, Puget Sound Business Journal
PCC Community Markets, Target, and Virginia Mason will join Dave & Buster's in Bellevue's Wilburton Village, developer KG Investment Properties said Friday.
The four-story, mixed-use project at 316 116th Ave. NE totals 183,000 square feet (plus parking). It is being built across the street from the completed first phase of the development, which includes REI and Trader Joe's.
KGIP said the "one-of-a-kind development … is sure to add to the vitality of Bellevue and revitalization of the rapidly changing Wilburton area." It hopes to draw people from Mercer Island and across the Eastside.
PCC will take 26,600 square feet on the ground floor in the southeast corner of the project for the co-op's fourth Eastside location.