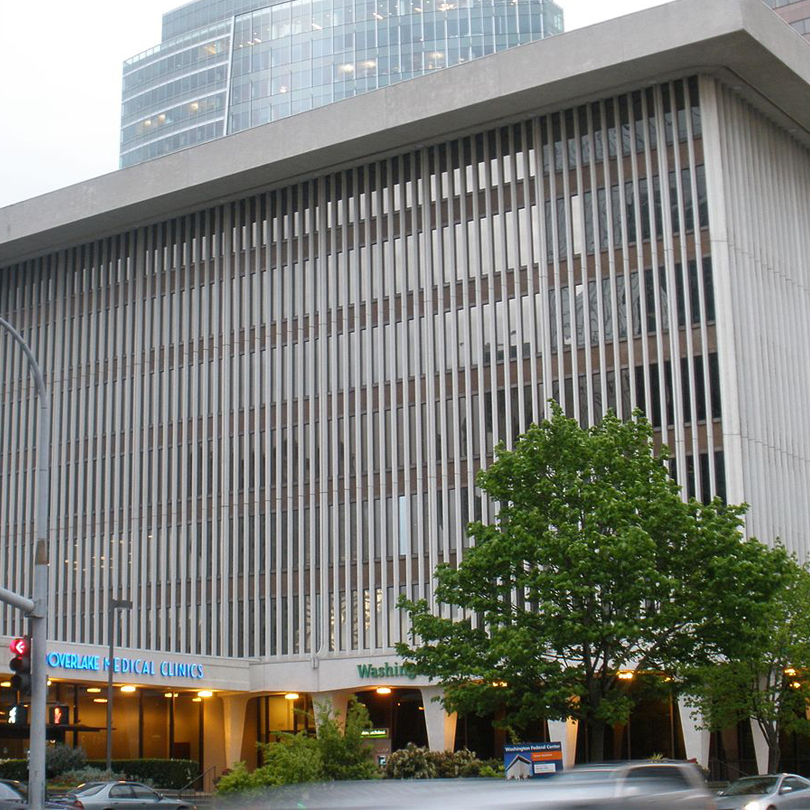 New Plans Emerge for Washington Federal Building on 108th
According to City of Bellevue records, updated plans have been submitted for the Washington Federal building. The project is located at 400 108th Avenue Northeast.
Clarion Partners, a real estate investment group that is headquartered out of New York, is planning a 17-story building with about 356,000 square feet of space. The project will have 8,000 square feet of ground-floor retail and 730 underground parking stalls. The heigh of the building will be between 250 to 270 feet tall.
The co-developer for the project is KG Investment Properties, a boutique real estate services firm. The designer for the project is ZGF.