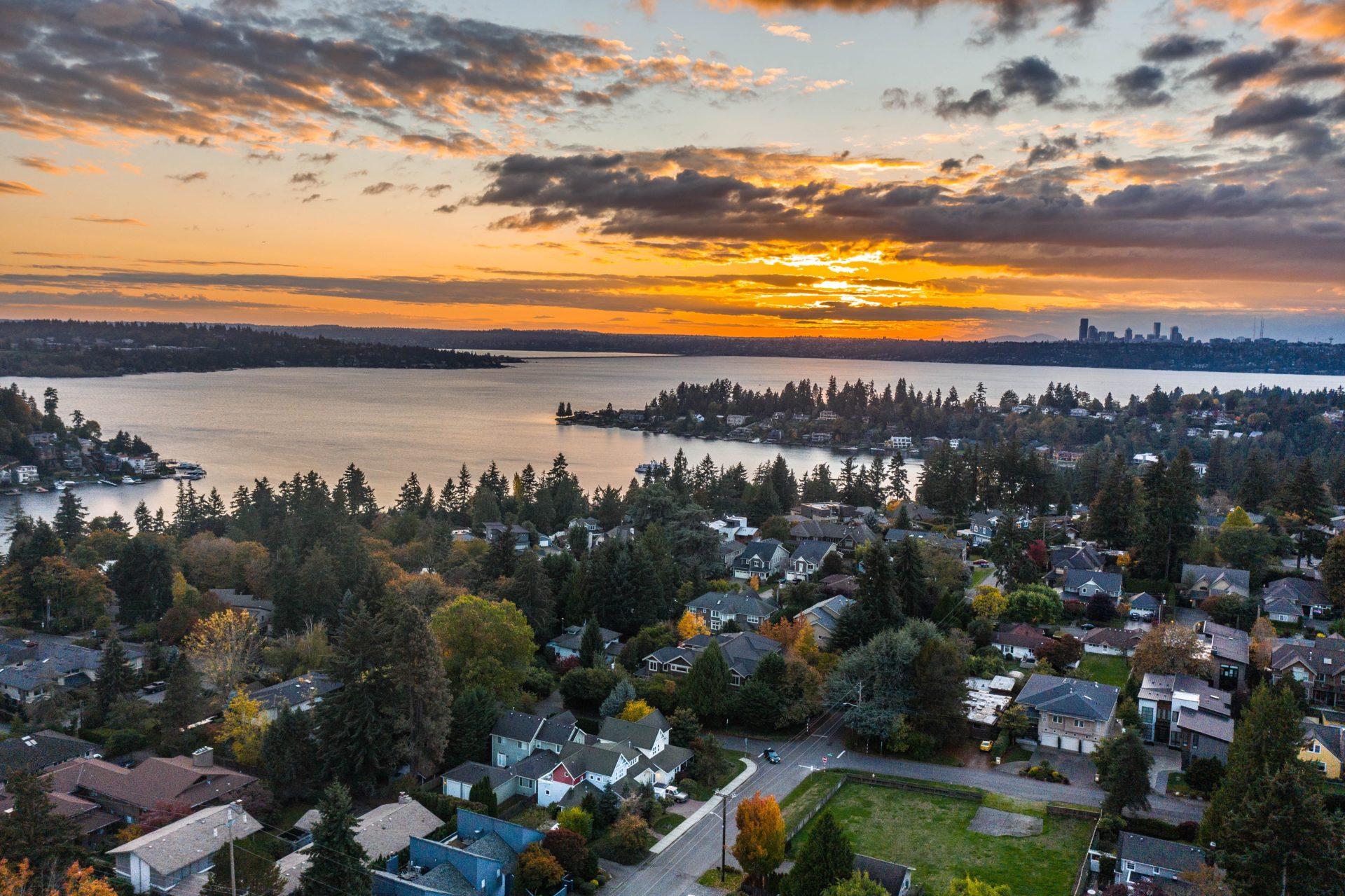 Housing Affordability Crisis Hot Topic at Eastside Real Estate Event
by John Stearns; Apr 7, 2022
Housing levies, building and zoning code revisions, unsustainable housing price increases relative to income, housing shortages, and tough political discussions ahead were all topics aired this morning at the Bellevue Chamber's Eastside Real Estate Symposium.
…
Steve Kramer, Principal at KG Investment Properties (KGIP), and Andrew Coates, managing director-investment and development at KGIP, reviewed their organization's vision for a slice of the roughly 300-plus-acre Wilburton community, particularly a 6.6-acre site between 116th Avenue Northeast on the west and Eastrail bike-pedestrian path. They plan to link the Eastrail, a path being developed from Renton to Snohomish County, to the Bellevue Grand Connection, a main pedestrian arterial from Lake Washington through downtown and crossing a proposed lid over I-405 to Wilburton.
"We can't stress the importance of getting the Grand Connection open as fast as possible," Coates said. "We think that it going to be a complete game-changer for the region and for Bellevue," providing a seamless link for the many bikers and pedestrians using Eastrail to access downtown and vice versa.
Said Kramer, "We want to activate 116th, we want to activate and develop right on the trail and make it just a dynamic experience."
KGIP wants to do placemaking, Coates said, noting that density can populate the projects and activate the infrastructure.
"With this type of density, with this type of location, it lets you curate that placemaking experience to attract the local mom-and-pops, the exciting community facilities, indoor-outdoor experiences, art installations — all that kind of stuff comes with the density that allows that placemaking to begin."
Kramer thinks Wilburton can become an iconic destination.
KGIP also is intrigued by the thermal energy potential from a possible sewer-heat recovery program for the 6-foot sewer main running through the Eastrail corridor. KGIP would like to collaborate on such a project that Coates believes could heat and cool 4 million to 5 million square feet of development in an eco-district in Wilburton.
…
Originally published on 425business.com. This article has been modified to include relevant sections. To read the full article go to 425business.com.