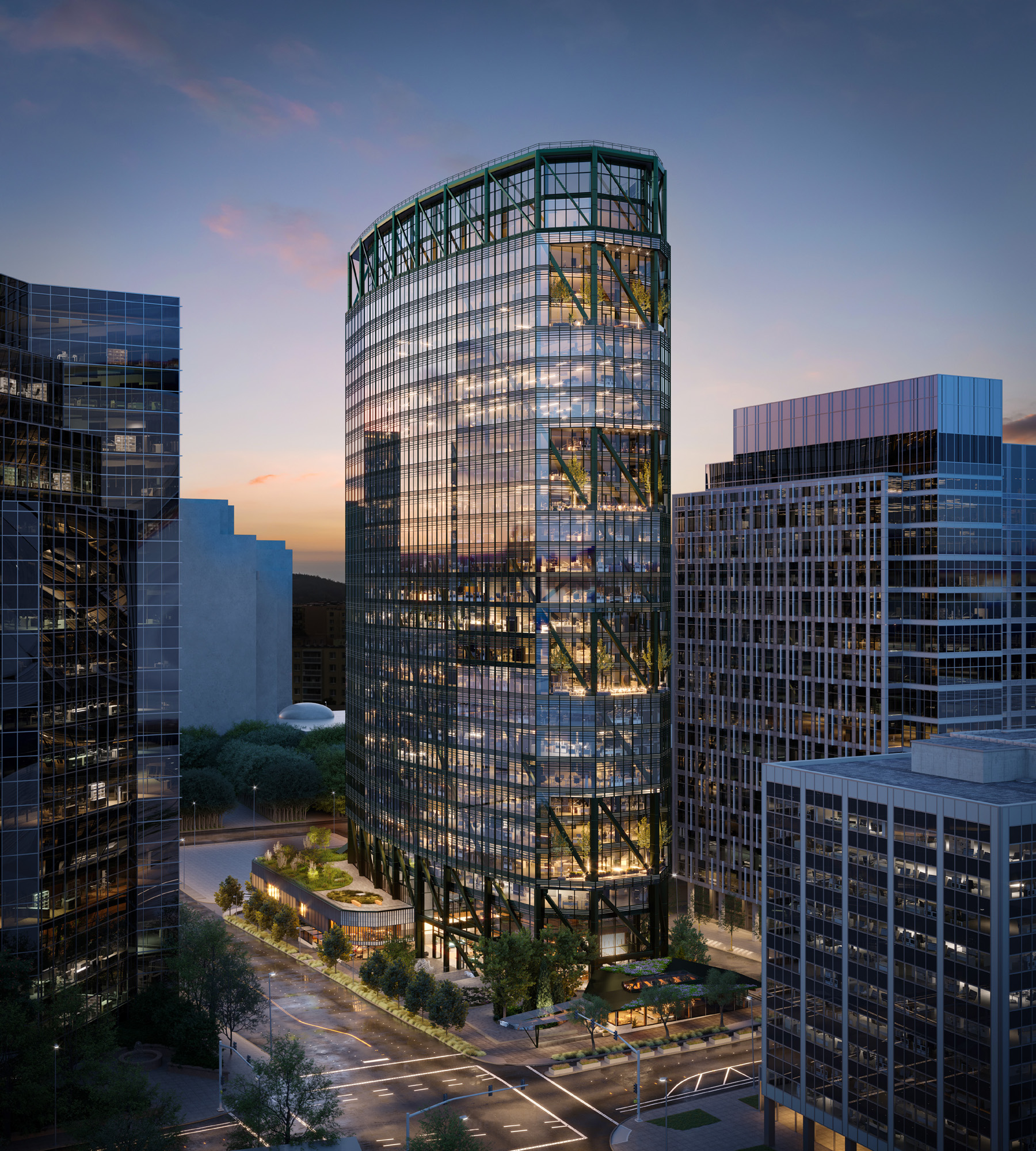 Bellevue heats up: Vulcan under construction and Skanska announces 'The Eight'
Vulcan Real Estate on Thursday said that it is under construction on its two big downtown Bellevue mixed-use office projects, but offered no details on the leasing of either.
Also new is Skanska providing updated images and announcing the name of its 25-story proposal, The Eight, which is at the corner of Northeast Eighth Street and 108th Avenue Northeast.
The design and marketing of The Eight shows development is evolving due to Covid-19. A Skanska press release mentions the project's "healthy" HVAC system, touchless building controls and ground-floor shops with big doors that can be left open. The gym also will open up onto a patio.

June 18, 2020