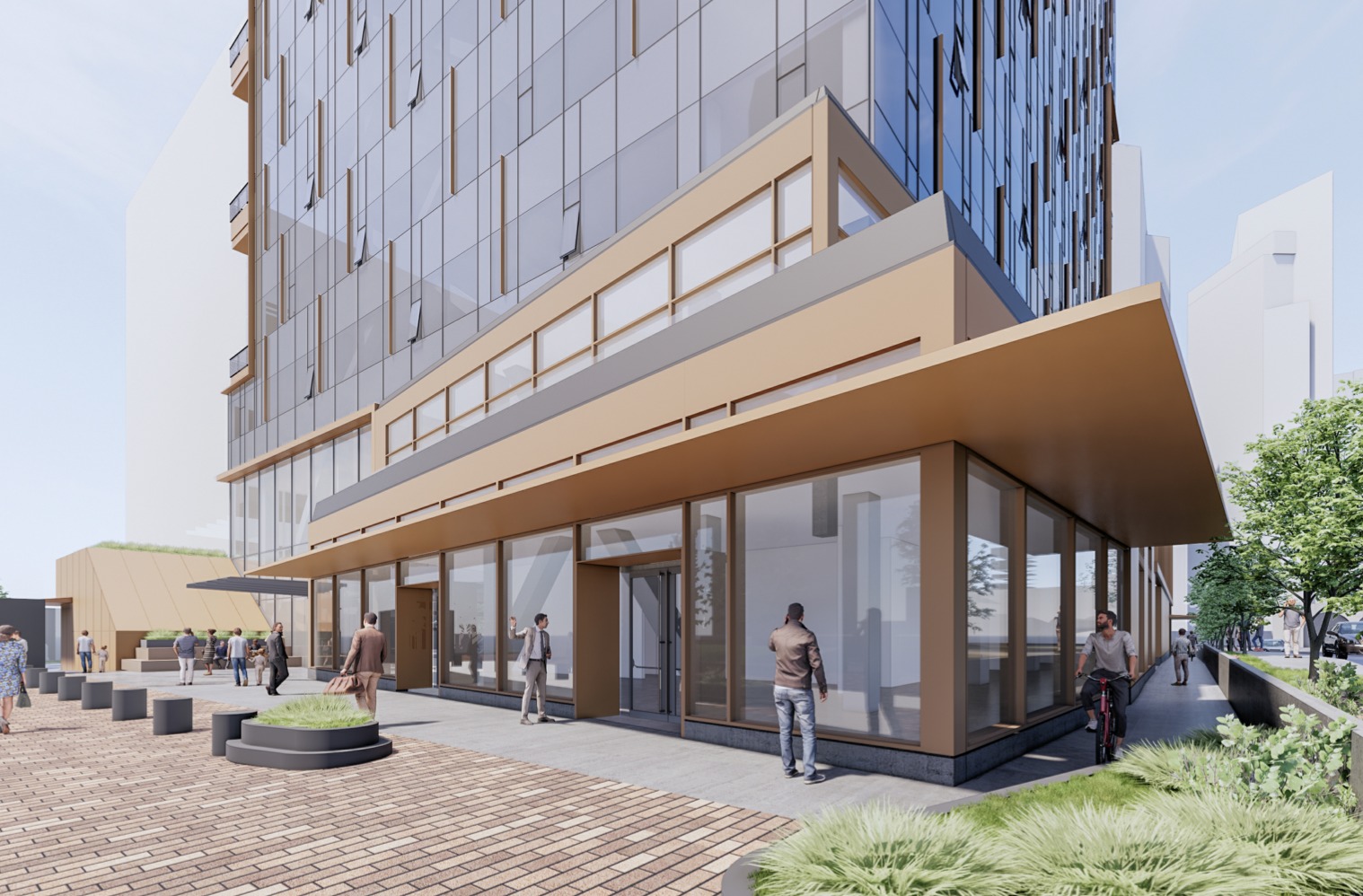 18-Story Mixed-Use Development in Bellevue Submitted for Design Review
The project, "400 108th", at 400 108th Avenue Northeast, is under design review. The site is currently Washington Federal and Overlake Medical Clinics.
The design is of an 18-story tower for office use, with active uses and pedestrian amenities at the ground level, and below-grade parking. The proposed building is 696,081 gross square feet, and structured parking is 301,692 gross square feet. There is planned to be 637 parking spaces, 308,956 square feet of office space, and 7,423 square feet of retail space.
Clarion Partners is planning the 18-story tower. KG Investment Properties is the co-developer for the project. The architect for the new development is ZGF Architects.
According to City of Bellevue documents, the goal of the project is to "transform the development into a new tower supporting the rich, urban experience for Downtown Bellevue pedestrians, bicyclists, and workers."
Washington Federal Bank sold their corner property to Clarion Partners in 2019 for $53.5 million. The property is located across the street from an Amazon-leased building. It is down the street from Bellevue Corporate Plaza, the first purchased building by Amazon for $194.9 million.
Originally published on March 26, 2021 by Downtown Bellevue Network, "400 108th" | Rendering Credit: ZGF Architects